COMPANY PROFILE
Chris Smith & Associates Pty. Ltd. is a privately owned entity formed by a number of industry based colleagues who had worked together previously for many years.
The company is comprised of specialist personnel with over 200 years collective experience in the Urban Development, Surveying and Infrastructure industries.
At the moment, around twenty staff are employed by the business (including the partners). Our staff live within the communities we service with the majority living within the Goulburn Valley, the food bowl of Victoria. Several live within the outlying rural districts.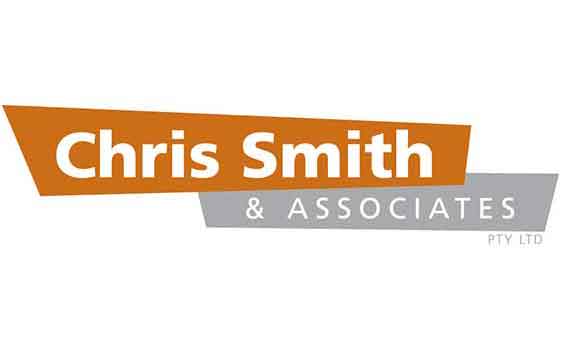 Our head office is located at Level 1, 135 Fryers St, Shepparton, in a customised contemporary building which provides a convenient service for clients located within easy reach of the central business district.
Chris Smith & Associates is pleased to announce that we have also recently opened a visiting office at Shop 3, 11-13 Sydney Street, Kilmore.
Read more here.
Our integrated team is made up of civil engineers, licensed surveyors, planners, engineering and urban designers, technical officers and administrative support staff.
Any organization is characterised by the integrity and diligence of its people. Chris Smith and Associates has not only developed a group of people with outstanding experience and professional skills, but also with enviable levels of commitment. We value our people for everything they bring to the business and invite them to contribute to our growth through a consultative group structure. We reward initiative and dedication.
Our team represents the most experienced collective of specialists in the Urban Development, Subdivision and Infrastructure Industries in the Goulburn Valley, Central Victoria and Northern Victoria.
With our local knowledge, expertise and strategic relationships with
key organisations, we can assure you that your project is in the best
possible hands.
Chris Smith – Managing Director
Chris has been the Managing Director of the organisation since it's inception in 2006. He has the responsibility for setting the strategic direction of the business and for the accountability of the operational, financial and quality performance of its systems and people.
Chris holds a Bachelor Degree in Civil Engineering that was conferred upon him by the University of Melbourne in 1980. He is a member of The Institute Of Engineers Australia and maintains Chartered Professional Engineer status.
For the majority of his career Chris has worked as a consultant in the Urban Development Industry and has developed an acute understanding of the Urban Development process. In addition to his organisation leadership role, Chris provides valuable direction to the multi-disciplinary team of professionals that are responsible for the delivery of major urban development projects.
Graeme Follett – Director – Survey Manager
Graeme is part of the senior management team. He is responsible for the management of the Land Surveying component of the business and ensuring it's integration with the other services within the Company.
Graeme has been involved in the land development and infrastructure industries for more than 40 years. He grew up in the region and his local knowledge and experience enables him to provide efficient and accurate advice to clients on a variety of subjects and projects. Graeme is a highly respected Licensed Surveyor and holds a Bachelor of Applied Science (Surveying), with distinction, and is a member of the Association of Consulting Surveyors, Victoria.
Chris Mepham – Director – Civil Engineering Manager
Chris is another member of the senior management team. He is responsible for the management of the Civil Engineering aspects of the business.
Chris has been involved in many major civil engineering developments in his professional career, including residential and industrial estates, urban drainage schemes, private street schemes, community drainage, traffic management and assisting clients in satisfying conditions on planning permits. With over 25 years experience, his knowledge of the land development market enables him to provide efficient and accurate advice to clients on likely development outcomes for land, including use and yield expectations. Chris holds an Advanced Diploma of Engineering Technology from the Bendigo Regional Institute of TAFE.
Gary Steigenberger – Director – Urban & Regional Planning Manager 
Gary is the fourth member of the senior management team. He is responsible for the management of the Urban and Regional Planning team and liaising with the other "in-house" professionals to ensure the smooth running of land development projects.
Gary is uniquely placed as he is dual qualified as a Planner and as a Licensed Surveyor. He has over 20 years experience in land development, local government and related fields in Australia and overseas.  He supervises many large statutory and strategic planning projects such as multi-staged residential and commercial developments and has also been involved with the preparation of large-area Development Plans for various towns throughout the region. Gary holds a Graduate Diploma in Planning and Environment, RMIT, and a Bachelor of Applied Science (Surveying) (Honours) RMIT, and is endorsed as a Licensed Surveyor (Victoria). He is also a member of the Association of Consulting Surveyors, Victoria.